My podcast, It Starts With Beer, allows me to go behind beer to focus on the personalities and tangents that spring from it. Listen below or click on a logo to listen and follow. 5-star ratings are appreciated! Got comments? Email me at beer.snob@yahoo.com.
Ep 28: Phantom Brewing's Jon Patrei
Phantom Brewing in Hartford, Connecticut, opened in April of this tumultuous year. My guest Jon Patrei and his business partner Bo Kolcio previously ran Beer & Wine Makers Warehouse, and continue to run a similar enterprise in their brewery. Jon and I talk about his background in beer and how opening during a pandemic works when you are prepared and make wise decisions.

Information on the Phantom Ship in the intro comes from "The Ghost Ship of New Haven Sets Sail Shrouded in Mystery" by Michael Hoberman, from ConnecticutHistory.org. Background music: "Chill Lo-fi Hip-Hop Mix [No Copyright]."

This episode was sponsored by Back East Brewing and Witchdoctor Brewing.
Ep 27: Author/historian Gregg Smith
In this special history episode, author/historian Gregg Smith discusses topics including taverns during the colonial era, his favorite early brewery stories, the history of beer advertising, the hard life of a brewer in the early 20th century, historical methods, Prohibition, the role of women in beer history, and more. Warning: You will learn something! His books are available on Amazon and BrewersPublications.com.
This episode is sponsored by Back East Brewing, Brewery Legitimus, and Little Red Barn Brewers. [Aired 7/25/2020]
Ep 26: The hosts of 512 Brewed podcast
In their 512 Brewed podcast, Melanie Demi and Caitlin Johnson entertain and inform. Based in Austin, Texas, these media-savvy beer lovers bring a fun, well-researched approach to beer styles, beer tasting, and a bunch of other beer-adjacent topics. In this episode we step into my shoddily created hologram world, the latest virtual pub that I've called "The Great Outdoors." We talk podcasting, Austin beer, and get served by a lion. In other words, we keep it weird.
In invite you to listen to 512 Brewed, and check out the hosts' blogs: Melanie's Three Dogs One Bar and Caitlin's Big World, Small Girl. [Aired 7/20/2020]
Ep 25: Jamal Robinson of New England Brewing
When Jamal Robinson, director of sales at New England Brewing of Woodbridge, Conn., put up some simple videos in his greenhouse in June, he was doing more than letting off some steam about race relations in America. He was setting down some wisdom that I couldn't get out of my head. In this episode, Jamal talks about his career in beer, how he's dealt with racism, and what a brewery can do to affect change.
To watch Jamal's videos, check them out on his YouTube channel linked here. You can follow him on Instagram at @nebcojammy. [Aired 7/7/2020]
Ep 24: Beer writer Jay C. Williams
Writer Jay C. Williams is Connecticut-based with a background in copywriting. His love of beer has propelled him into freelance opportunities, including writing for Wine Enthusiast, Cuisine Noir, October, and other publications. Listen in as we talk writing for multiple audiences, the expanding "beer scene," and Williams' straight-edge punk past.
Here are some links to Jay's work: October, Cuisine Noir, Wine Enthusiast.
Background music from Saiki Beats and Relax Music Meditation. [Aired 6/22/2020]
Ep 23: Rhythm Brewing's Alisa Bowens-Mercado
Alisa Bowens-Mercado is used to stepping into unfamiliar territory with confidence and a twist. The owner of Rhythm Brewing — which is based in New Haven, Conn., but has its lagers brewed at Black Hog Brewing in Oxford, Conn. — is also the owner of a Latin dance studio. As an African-American woman in a largely white, male beer industry Alisa has decided to focus on quality first, to go along with inclusion.
Enjoy our conversation from June 11, in which Alisa (aka Lady Lager) describes her passion for beer and shares thoughts about race in America and how beer can bring people together.
Music featured: "Fantasy" by 3D Rhythm of Life
Learn more about Rhythm Brewing at www.rhythmbrewingco.com. [Aired 6/17/2020]
Ep 22: Back East Brewing's Tony Karlowicz
I've been a fan of Back East Brewing in Bloomfield, Connecticut, ever since they opened back in 2012, which in Connecticut craft beer years might as well have been the Middle Ages. I'm what's known as a superfan of Back East Porter, so you can understand how happy I was to have Tony Karlowicz on as a guest. Tony is the co-owner of Back East Brewing and we talked about how his brewery is weathering COVID and looking to the future, plus we play The Lightning Round. [Aired 6/12/2020]
Ep 21: Mr. & Mrs. Irish Beer Snob
What a fun episode of "It Starts With Beer"! Not only do I get to speak to my first international guests, Wayne and Janice Dunne of the Irish Beer Snob podcast all the way from Ireland, but I get to take them to a virtual world of my own design: Pub Americana. From our hologram-realistic barstools, we talk about the state of Irish beer and get to know this lovely couple. Strap on your VR helmets because it's going to be a pixelated ride! Then listen to Wayne and Janice themselves at their Irish Beer Snob podcast. [Aired 5/21/2020]
Ep 20: The fellas from Brewheads
Brando, Clinton, and Big Mike make up the trio known as Brewheads. They drink, they review beer, they hang around, and have fun on their YouTube channel. I had a chance to Zoom with them for a while and find out what makes for an entertaining beer review. We learned a lot about each other and came out of this one changed for the better.
Background music by Saiki Beats. [Aired 5/12/2020]
Ep 19: Author Clare Goggin Sivits
Enjoy my interview with Clare Goggin Sivits (@beergoggins), the author of an April piece in the website October called "The Beer World Wasn't Built for Moms." News music background by AudioTrend. [Aired 5/5/2020]
Ep 18: Mass Brew Bros.
What's happening with Massachusetts breweries? No one knows better than Rob and Bob of Mass Brew Bros, and in this interview we talk about their recent post on MassBrewBros.com about the future of Mass breweries post-pandemic. [Aired 5/1/2020]
Ep 17: Witchdoctor Brewing's Josh Norris
Let's talk music and beer and the simple life in Ohio with Josh Norris of Witchdoctor Brewing in Southington, Conn. But it all starts with beer… in the news. [Aired 4/27/2020]
Ep 16: Beer Writer Carla Jean Lauter
My interview with Maine beer writer Carla Jean Lauter was a treat. She's been active and effective at informing people about Maine beer, currently as the "Tap Lines" columnist for the Portland Press Herald. As @beerbabe she promotes diversity in beer. We had a chance to talk about her writing evolution and the current state of Maine beer. [Aired 4/20/2020]
Ep 15: Connecticut Magazine's Erik Ofgang
Erik Ofgang is not only a nice guy, he's a talented writer. This episode starts with beer and beer writing and veers towards Ofgang's other passions: music and magic. Music for this episode is provided by Mactalla Mor. Photo: Elena Wolfe Photography [Aired 4/17/2020\
Ep 14: Brewery Consultant Daniel Flynn

Breweries, like nearly all segments of the economy, have some worries about what the new landscape will look like in the era of COVID-19. Daniel Flynn of DRF Consulting in Cheshire, Conn., works with breweries all the time on their accounting needs. I spoke with him about the big financial picture. [Aired 4/14/2020]
Ep 13: CT Brewers Guild's Phil Pappas
My interview with Phil Pappas of the Connecticut Brewers Guild reveals what the nonprofit advocacy group has been doing behind the scenes to help local breweries, particularly in regards to laws and loans. There's some money talk in this one, so get your finance hat on. [Aired 4/9/2020]
Ep 12: Little Red Barn's Community Support
My discussion with Nils Johnson of Little Red Barn Brewers of Winsted, Conn., focuses on how the brewery is staying staying positive with the support of its community. Despite having to cut staff, the owners are hoping to bring them back when the COVID-19 crisis is over, and is collecting money for them along the way. Music by The Dead Dawgs featured in this episode. Cover photo courtesy of the Register-Citizen newspaper. [Aired 4/3/2020]
Ep 11: Veracious Brewing vs. coronavirus
My interview with Mark and Tess Szamatulski of Veracious Brewing Company and Maltose Express homebrew store, both in Monroe, Conn., focuses on how our current crisis is putting in peril a way of life: the face-to-face interaction in a quiet, publike atmosphere. This husband and wife team are optimistic nonetheless. [Aired 4/1/2020]
Ep 10: Labyrinth Brewing vs. coronavirus
Listen in as I speak with Adam Delaura of Labyrinth Brewing of Manchester, Conn., on March 30, 2020, and learn how the new brewery is dealing with unforeseen circumstances. [Aired 3/30/2020]
Ep 9: Alvarium Beer vs. coronavirus
Listen in as Chris Degasero, head brewer at Alvarium Beer Company of New Britain, Connecticut, discusses his brewery's attention to detail and customer service, ramping up to-go beers and trying to hold onto staff during the coronavirus slowdown. [Aired 3/27/2020]
Ep 8: Brass Works Brewing vs. coronavirus
My interview with Kyle Ondrush of Brass Works Brewing of Waterbury, Conn., on how a four-man team took a collective approach to getting beer out to their customers during this time of crisis. [Aired 3/26/2020]
Ep 7: Brewery Legitimus vs. coronavirus
My interview with Christina and Chris Sayer of Brewery Legitimus in New Hartford, Conn., and how they are dealing with the coronavirus' impact on their business. [Aired 3/24/2020\
Ep 6: Coronavirus and beer
Some commentary on what impact the coronavirus could have for local breweries, and the joy of drinking alone. [Aired 3/18/2020]
Ep 5: Continuum Distillers
My interview with Brandon Collins, head of Continuum Distillers in Waterbury, Conn. He uses run-off from breweries and turns it into unique spirits. [Aired 2/10/2020]
Ep 4: Beer Dinner Review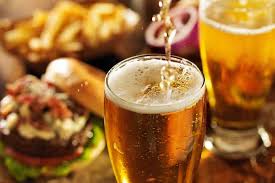 In this episode, I talk about how a recent beer dinner turned out, with a breakdown of each course pairing. Music: "Mid Summer" by Broke in Summer. Photo from Foodal.com [Aired 1/15/2020]
Ep 3: Pairing Beer, Pairing Life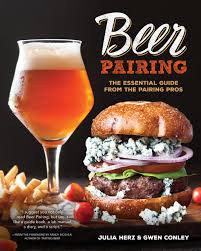 As I prepare for a beer-pairing dinner, I muse about pairing in general. With references to Julia Herz and Gwen Conley. [Aired 1/6/2020]
Ep 2: Greek Beer and Terroir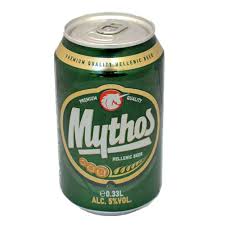 It starts with Greek beer, rambles into Brooklyn, and lands on what the terroir of Connecticut might be. [Aired 1/5/2020]
Ep 1: Beer Recommendations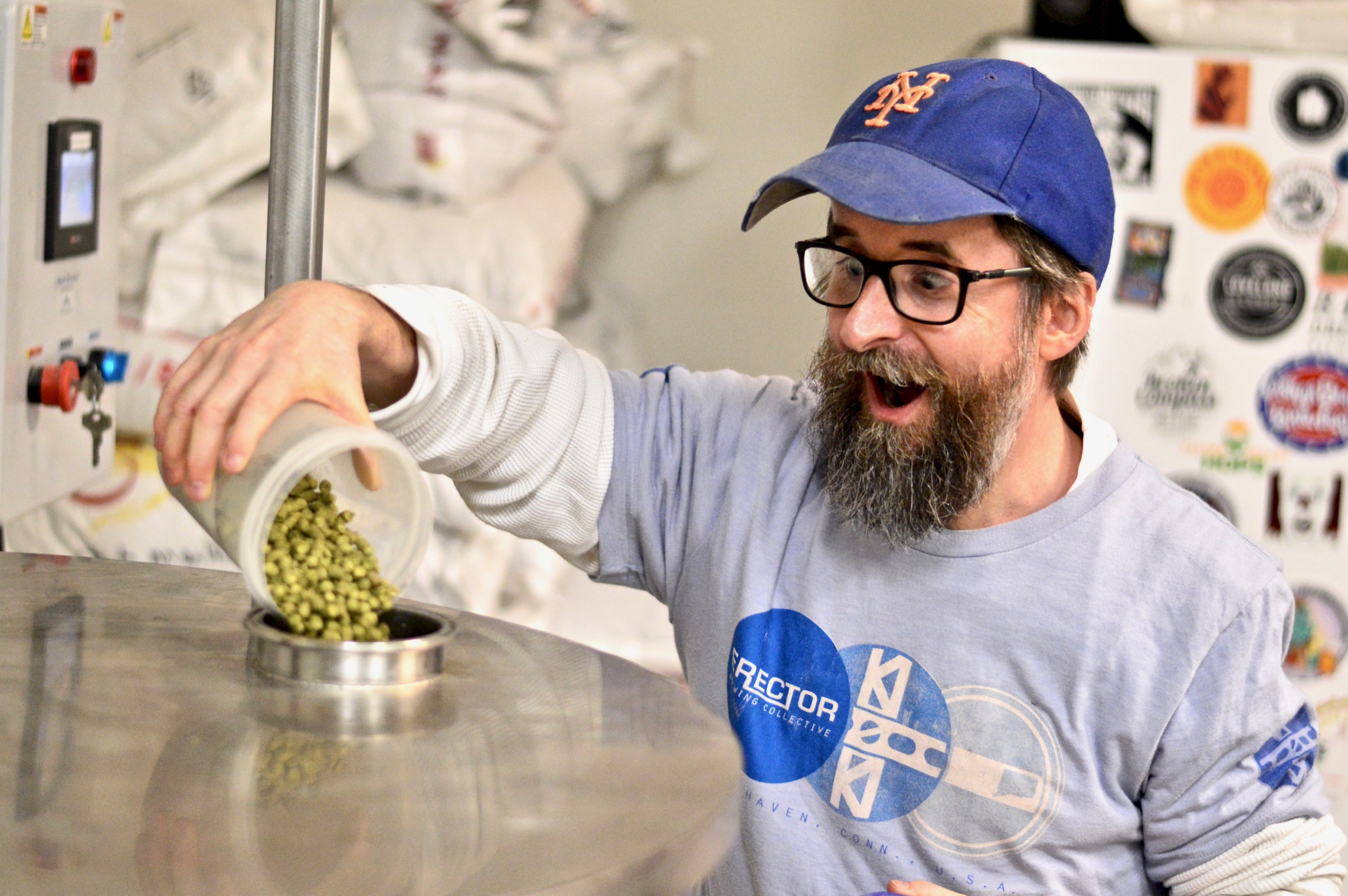 Here's my inaugural episode of "It Starts With Beer," a show about beer commentary and what flows from that. Enjoy! [Aired 1/5/2020]